I am

Sick


But I am

Alive

Oud master Udi Hrant Kenkulian (1901-1978) lived most of his life performing and selling instruments in Istanbul. He traveled repeatedly to try and cure his blindness, and though he would never regain his eyesight, he would transmit his music to followers in places like Athens, Beirut, and New York. This success abroad would eventually land him on an Istanbul Radio segment dedicated to Turkish Art Music — a salon style music derived from Ottoman classics, but standardised to modern republican values.



Today a part of the state run Turkish Radio and Television Corporation (TRT), Istanbul Radio was established in 1927 as a tool to shape a cultured Turkish citizenry around a collective act of listening. In the process of building the radio station, the vast Pangaltı Armenian cemetery was destroyed. Its marble tombstones dispersed and integrated into the city's architecture.





The destruction also made room for the Hilton Hotel, Taksim Square and Gezi Park, turning the area into the iconic centre of the new metropolis. In 2013, when bulldozers began to demolish Gezi Park to build a shopping complex in its place, they exposed remnants of the Pangaltı tombstones, before being blocked by mass protests.

I Am Sick But I Am Alive is a sensory experience of the particular textures, sounds, and images, which become the carriers of historical resonances, also contained in musicians' bodies, the bellies of their instruments, and the materials of the buildings that house them. The works seek to capture these often inaudible resonances by reflecting on displacements and amnesias, as well as resiliencies and remembrances in the face of the many ailments that continue to flood the region today. By studying the historical intertwinement of the region's musical traditions, the works in the exhibition reflect on the sheer violence exerted by borders on the one hand, and their perpetual incapacity to curb waves of sound and human migrancy on the other.
Venice Biennale, Venice, IT
Sfeir-Semler gallery, Beirut, LB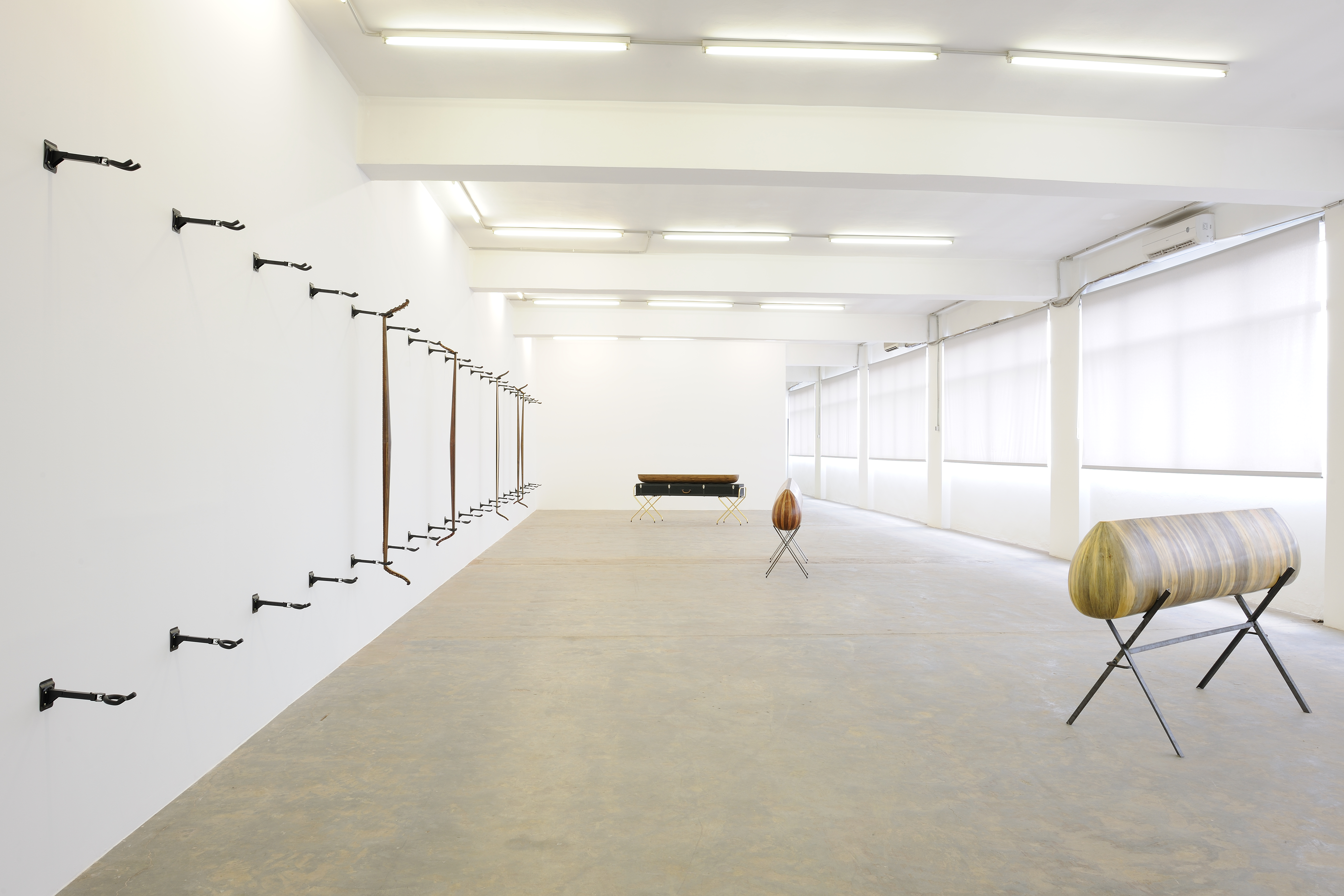 Nottingham
Contemporary,
UK